New slipway now complete at Ruby's Yard on Coventry Canal
The Canoe Foundation is pleased to announce that work has now completed at Ruby's Yard on the Coventry Canal to create a public slipway onto this lock-free stretch of water.
The grant was originally awarded in February 2021 but due to COVID restraints and contractor availability it has taken the full year to finish the project. Benefitting from £5,000 in Canoe Foundation funding, the project sees greater access to a beautiful stretch of lock-free Coventry canal, located about 15 miles outside of Coventry. Ruby's Yard also benefits from a beautiful picnic area and other community hub offerings, creating a superb paddling day out on this accessible stretch of historic canal.
Before the works, the slipway was not fit for purpose, with debris and eroded access to the canal. Now, the slipway provides a safe entry for all paddlers who can plan their route on the canal, which connects to Birmingham's wider network. Check out the Go Paddling website here to find out more. 
Ruby's Yard Community Interest Company has transformed a former derelict boatyard on the Coventry Canal into a green, tranquil area for outdoor recreation, sports and camping. It's now a place where people can enjoy the canal, experience the great outdoors and learn to value the natural world without having to travel far. Being able to open up 25 miles of lock free paddling along the Coventry canal has always been part of their ambition.
Director Jacky Gordon said, "We were really excited to hear that our application to the Canoe Foundation had been successful. The grant enabled us to restore the old concrete slipway and provide a new access and destination point for recreational paddling. New paddlers can experience the fun of paddling for the first time , try out short and easy paddle trails along a lovely rural stretch of the canal and provide a secure, private place where clubs and families can park and socialise. This grant helped us establish Ruby's Yard as a base for volunteering and environmental education so we can all enjoy this green corridor."
Find out more about Ruby's Yard and how to find the space here.
Before & During Work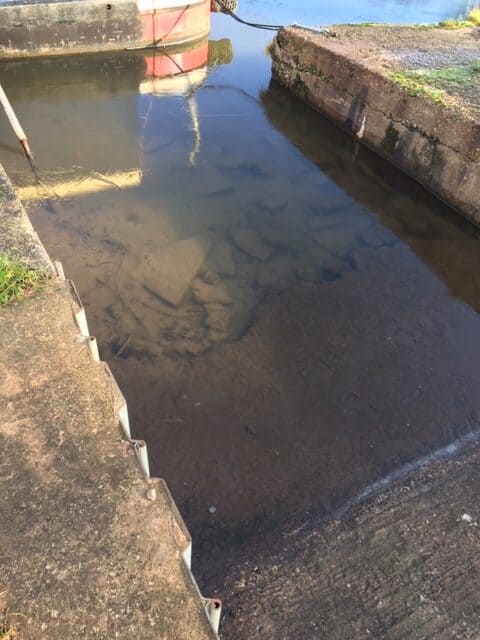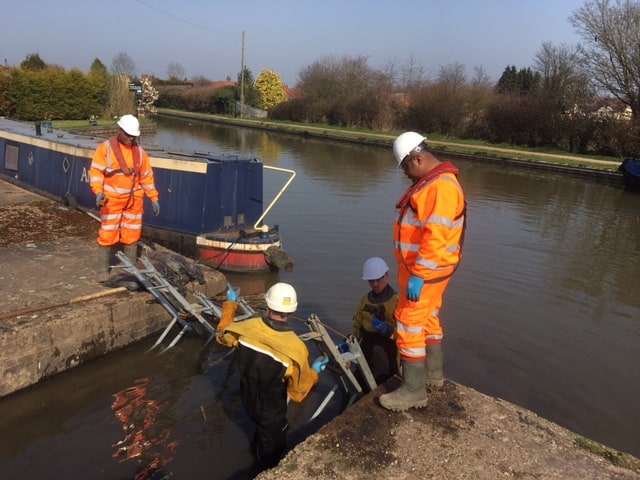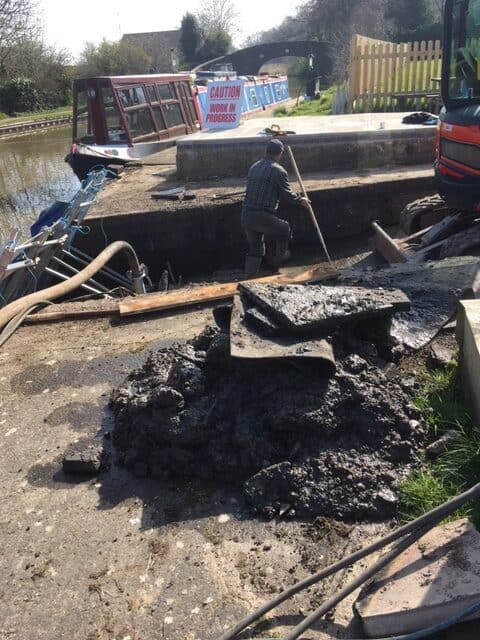 After