Improved Landing Platform on the River Severn at Hampton Loade
We're pleased to announce that a grant of £5,000 has been used to help install a replacement jetty on the River Severn at picturesque Hampton Loade in Shropshire.
Pete Lambert, Land and Water Team Manager at Shropshire Wildlife Trust, says: "Since the installation of the improved landing platform, the National Trust based at the Dudmaston Estate have reported regular use and it has helped to make the Hampton Loade location become a popular stopping and starting point on the river. The landing stage is in safe hands with the National Trust and we hope it will continue to provide support for river exploration for years to come."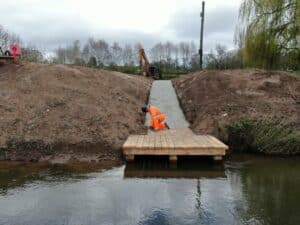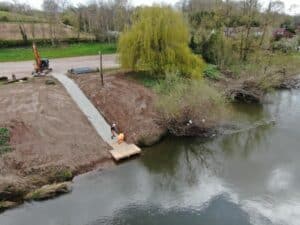 If you have a paddling project in need of funding up to £10,000 for access and environment related improvements, we are pleased to announce that a new Canoe Foundation funding window will open on 15 February 2023! So mark your calendar and in the meantime, check out our News and Projects section to get an idea of some of the fantastic paddling projects we've funded in the past.