Canoe Foundation's spring 2023 funding round awards over £38,000 to UK paddling projects
We're pleased to announce that we've awarded just over £38,000 to eight fantastic projects for sustainable paddling access developments across the UK!
In our first funding cycle of 2023, we again looked for grant applications from projects looking to improve access for all paddlers and regenerate local areas through paddlesport.
We awarded Grant Funding to:
1. National Trust – Cotehele Quay, Cornwall: Landing Platform- £10,000
This large-scale project in a beautiful historic location will focus on the replacement of an existing but no longer fit for purpose access steps structure. It will feature a new accessible platform that will improve access opportunities for a multitude of river users, including canoeists and paddle boarders. George Holmes, Lead Ranger at Cotehele says:
"We're really excited to have received funding towards our new landing platform which will provide access to paddle sports enthusiasts wanting to access the River Tamar at Cotehele Quay. Our project is focused on replacing an old structure that was no longer fit for purpose, both in its condition and that it was not accessible for a range of users. Our plan is to put in place a step-free platform which would enable a greater range of visitors to enjoy this beautiful setting, and this funding will play a big part in making this project possible."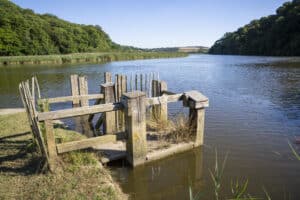 2. Equinox Explorer Scout Unit, Wiltshire: accessible ramp and pontoon system: £7,000
This project is aimed at promoting paddle sports among 13-18 year olds along the River Avon, stretching from Melksham to Bradford on Avon.
It offers young people the opportunity to engage in paddle sports, connect with nature, and reap the associated health and wellbeing benefits.
To make paddle sport sessions accessible to the majority, the funding from Canoe Foundation will be used install a ramp/pontoon system on site.
Initially, the project will focus on 13-18 year olds, with plans to expand its reach in the coming years. Several groups are targeted for these sessions, including West Wiltshire Scouting, Youth Action Wiltshire and West Wilts Guiding Division. In addition to these groups, there are also aims to involve Selwood Housing customers and local schools.
3. Cambois Rowing Club, Northumberland: New disabled-access Pontoon – £5,000
The club's current landing is no longer fit for purpose, as it is over 30 years old and does not float when the water levels are low. This causes an access issue for all the river users including the rowing club, local canoe club and sea cadets. The new pontoon will be a different design with more up to date materials and so will sit in the water in all conditions. Most importantly, it will allow for disabled access to the pontoon via a ramp system and will allow access to anyone of any physical ability.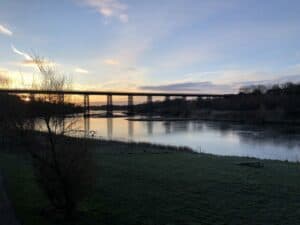 4. Runcorn Rowing Club and Runcorn Canoe Club: Car Park improvements- £5,000
This project will focus on improved parking, as the Clubs currently use a grass verge. Their plans are to provide a better surface which will allow all step-free access to the river, is suitable for all year use and will be SUDS (Sustainable Urban Drainage System) compliant, minimising wash off into the river. The improved parking will allow designated and additional parking for water users.
Sue Sljivic, Runcorn Rowing Club Development coordinator says:
"We're delighted to receive funding from the Canoe Foundation to help us provide a safe and free draining car parking area.  Our existing arrangement gets very wet and muddy in the winter months."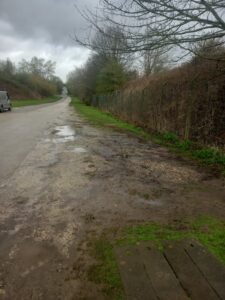 5. River Waveney Trust: Action on the River Waveney – £3,989
This project will focus on wildlife-friendly management of fallen trees and removal of excess river vegetation from the River Waveney in Norfolk and Suffolk. It will also work with a research establishment on a study to assess whether any of the excess river vegetation could be harvested as a sustainable animal feed.
Martha Meek, Director of the River Waveney Trust says
"The funding from the Canoe Foundation means a lot to our charity, not just in that it gives us the funds for the project, but also that we are delighted to be working alongside British Canoeing, who supported us in the early days of setting up our canoe access and biodiversity project. We look forward to sharing the results from our project with British Canoeing."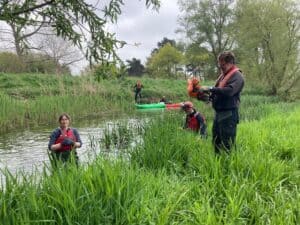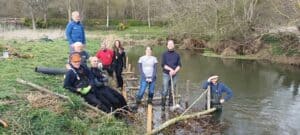 6. Carmarthen Boat Club, south Wales: Floating Pontoon and Access Ramp- £3,350
Bustling Carmarthen Boat Club has grown from strength to strength in recent years, resulting in phenomenal membership growth. Overwhelming demand and popularity with water users of all ages, groups, abilities and genders have rendered their existing pontoon inadequate. They need to significantly expand the pontoon to sustain safe use and accommodate water enthusiasts and annual quayside events.
Bob Allen at the Club says:
"Carmarthen Boat Club are privileged to be awarded grant funding by the Canoe Foundation to extend the existing quayside pontoon. The impact and benefit to our water users will be overwhelmingly immeasurable."

"The club has grown from strength to strength. Never in our history have we experienced such significant expansion in membership, water users, groups and enthusiasts. As a result, we're continually asked if we can increase the size of the existing pontoon to meet demand.

"Despite the plastic sections being very buoyant and user-friendly; too many people on the pontoon can make it uncomfortably unstable. This is particularly true for double-end kayaks and rowing sculls which require several users to manoeuvre boats onto the water.

"We're a very small club with limited funds, development and the increase in facilities. Therefore, the expansion of our pontoon is purely dependent on available funding and local sponsorship. The Canoe Foundation's most generous funding support will make dreams materialise, significantly increasing water access and maintaining safety without compromise. The Club and its water users are exceptionally grateful for the funding and continued support."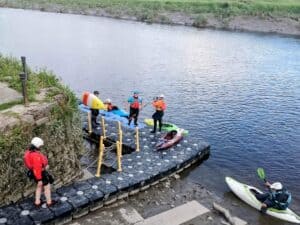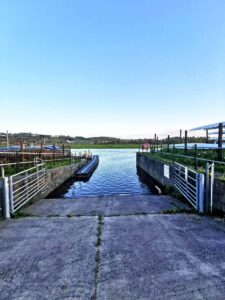 7. Staffordshire Wildlife Trust, Canoe Discovery: £3,000
The Trust received additional funding for their ambitious Canoe Discovery project in partnership with British Canoeing. It's part of their Transforming the Trent Valley (TTTV) landscape partnership scheme, aimed at reconnecting communities with the river.
"Paddling the river is such a great way to appreciate the water environment and brings people closer to the nature we work hard to protect. Thanks to the funding, we have made accessing the river easier for paddlers."
The funding has enabled them to create portage points along the Rivers Tame and Trent from Tamworth up to Burton. This has improved access to the rivers. The soon-to-be-launched trail paddle guide will help inspire paddlers to start planning their next adventure in the Trent Valley. It will help them connect with nature and appreciate the many nature reserves in the area.
Louise Morris, TTTV Project Manager says:
"Paddling the river is such a great way to appreciate the water environment. It brings people closer to the nature we work hard to protect. Thanks to the funding, we have made accessing the river easier for paddlers."
Chantelle Grundy, Access and Environment Lead at partner organisation British Canoeing continued
"The trail paddle guide provides information on paddling routes in the Trent Valley, and includes distance, time, access points. It also shows toilets and points of interest as well as highlighting our Paddlers Code. This sets out the sorts of things we as paddlers can do to protect our environment, respect other users and safely enjoy being on the water.

"We are providing paddlers with the information they need to learn more about the river and what makes it so special; and are proud to be reaching new audiences."
You can find more information about this fantastic project on the TTTV website.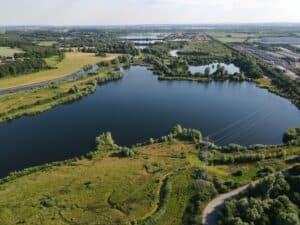 8. SUP Yorkshire: Access To Water and Safety – £1,000
SUP Yorkshire will use their funding for the construction of a floating pontoon to provide better, safer access and egress. This will help paddlers to safely dismount before the weir at Fleet Lane, Oulton on the River Aire. They will also install a sign warning of the dangerous weir ahead and a floating barrier. Finally, they'll install escape ladders from the Aire at Calder Navigation.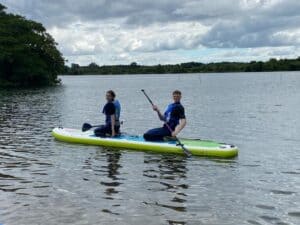 Congratulations to all our newly awarded projects; we can't wait to see the difference our funding makes!
Our next round of funding will open in the autumn. Please keep an eye on our website and social channels for further announcements nearer the time. In the meantime, take a look at our funding criteria here.
We rely on your generous donations to improve places to paddle across the UK. Please consider donating a one-off or regular amount to the Canoe Foundation. This will help us continue with our work and ensure everyone has sustainable, effective access to UK waterways and coastline. You can donate here. Thank you so much!